Indications:
IntramuscularBenzathine benzylpenicillin is indicated in the treatment of infections due topenicillin-sensitive micro-organisms that are susceptible to the low and veryprolonged serum levels common to this particular dosage form. Therapy should beguided by bacteriological studies (including sensitivity tests) and by clinicalresponse.
Thefollowing infections will usually respond to adequate dosage of intramuscular Benzathinebenzylpenicillin:
Streptococcalinfections (Group A - without bacteraemia). Mild-to-moderate infections of theupper respiratory tract (eg., pharyngitis).
Venerealinfections - Syphilis, yaws, bejel and pinta.
Medicalconditions in which Benzathine benzylpenicillin therapy is indicated asprophylaxis:
Rheumaticfever and/or chorea - Prophylaxis with Benzathine benzylpenicillin has proveneffective in preventing recurrence of these conditions. It has also been usedas follow-up prophylactic therapy for rheumatic heart disease and acuteglomerulonephritis.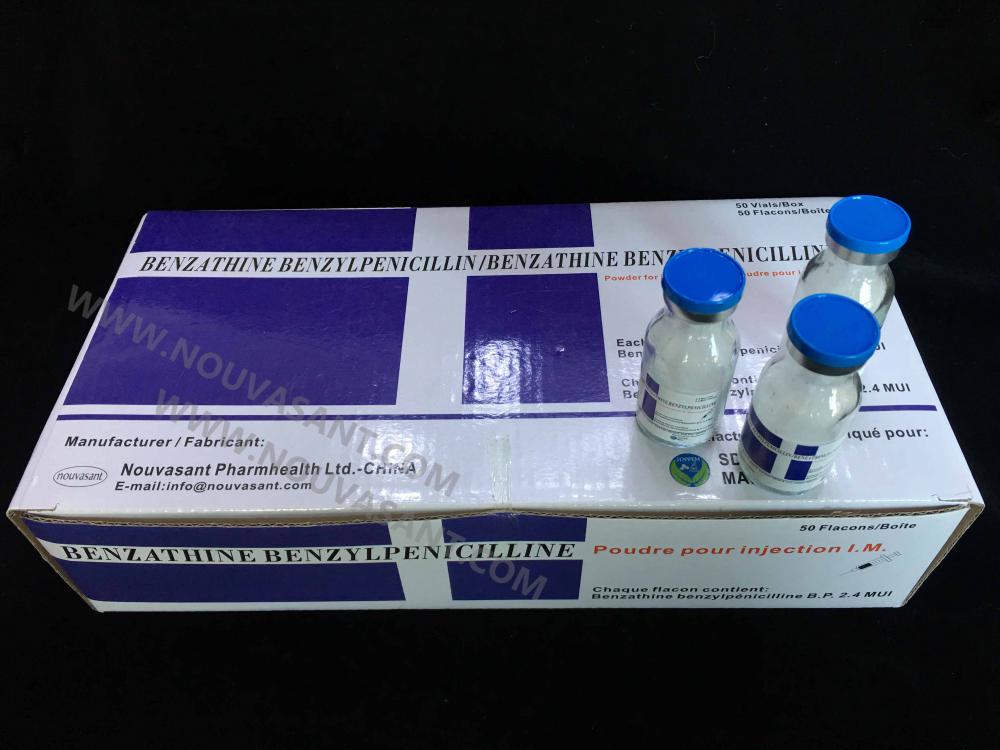 Product Categories : Finished Pharmaceutical Products > Antibiotic & Antimicrobial