INDICATION:
Diclofenac is anon-steroidal anti-inflammatory drug (NSAID). NSAIDs are prescribed for adultsand the elderly for treatment of painful conditions, such as kidney stone pain,osteoarthritis (degeneration of joints) and rheumatoid arthritis (inflammation ofjoints), back pain, gout (formation of crystals in joints), injuries andfractures.
75mg/3ml

100's/box,24boxes/CTN

10's/box, 200boxes/Carton

10's/box, 240boxes/CTN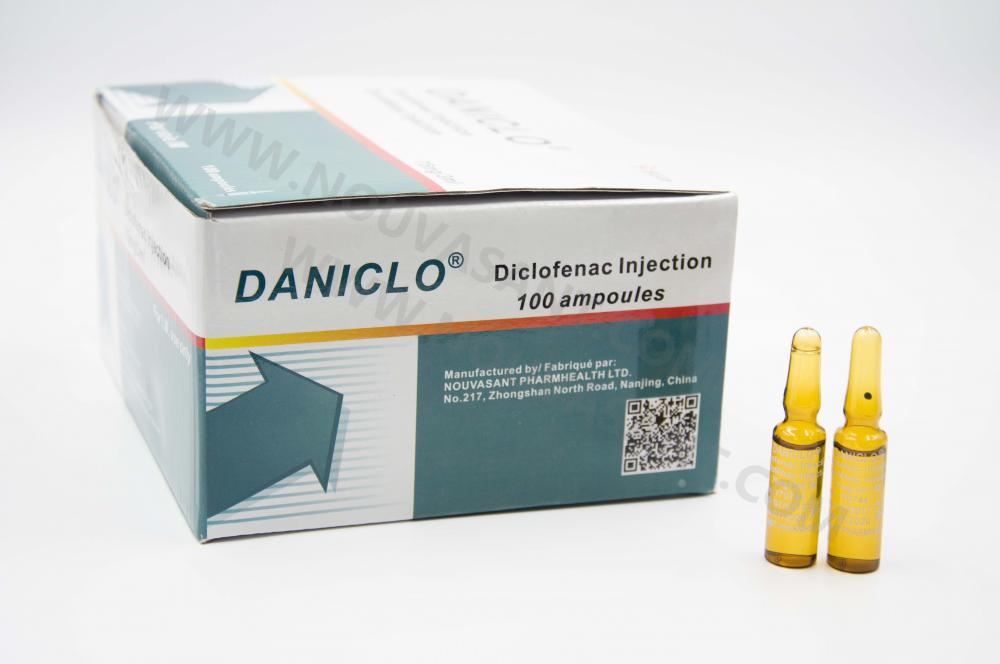 If you are a distributor, please inquire with us about product registration, importing and/or marketing our products in your country or region.
If you are a consumer, don't hesitate to contact us about more information for this product.
Product Categories : Finished Pharmaceutical Products > Antipyretic & Pain-killer