Indications:
Treatment of erectile dysfunction in adult males.
In order for tadalafil to be effective for the treatment of erectile dysfunction, sexual stimulation is required.
MACA Complex Capsules
is not indicated for use by women.
MACA Complex Capsules also can improve the conditions below:
Sexual dysfunction caused by antidepressant drugs; Male infertility; Postmenopausal conditions; Sexual desire; Anemia; Leukemia; Chronic fatigue syndrome (CFS); Improving energy and athletic performance; Improving memory; Depression; Female hormone imbalance; Menstrual problems; Symptoms of menopause; Osteoporosis; Stomach cancer;
Tuberculosis
; Boosting the immune system; HIV/AIDS.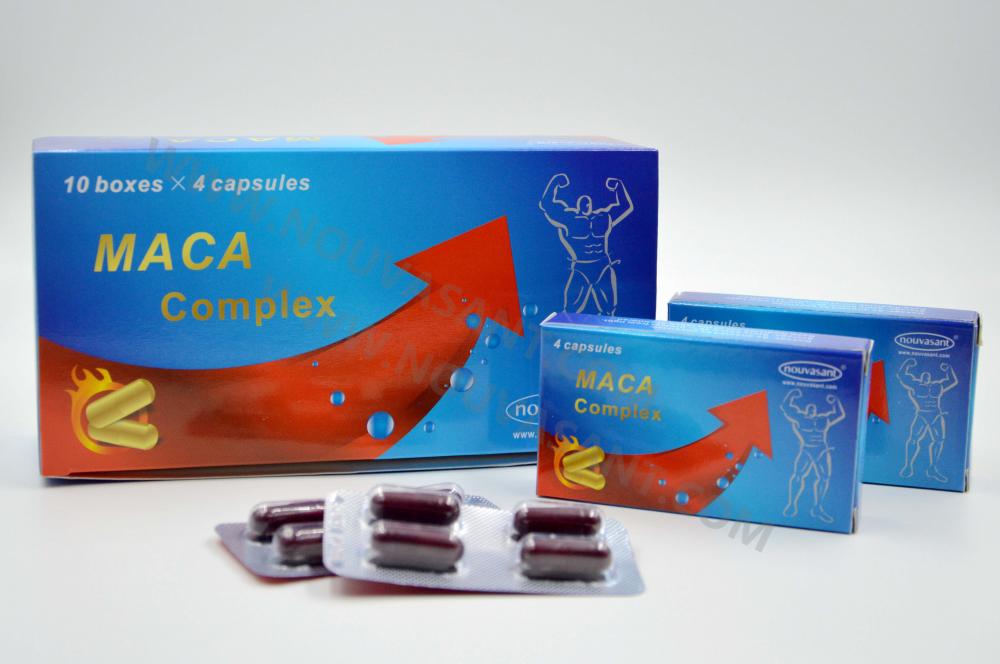 If you are a distributor, please inquire with us about product registration, importing and/or marketing our products in your country or region.
If you are a consumer, don't hesitate to contact us about more information for this product.
Product Categories : Finished Pharmaceutical Products > Urologicals