Indications
Vitamin B Complex Injection is a dietary supplement where a deficiency of vitamins exists.This drug used to supply of vitamin B series, and to prophylaxis of following symptoms due to deficiency of vitamin B; downed strength during or after ill, convalescence, malnutrition, weight down, diseases in gastrointestinal tract, dermatitis, neuritis, ischialgia, pregnancy and during administration of chematotherapeutics.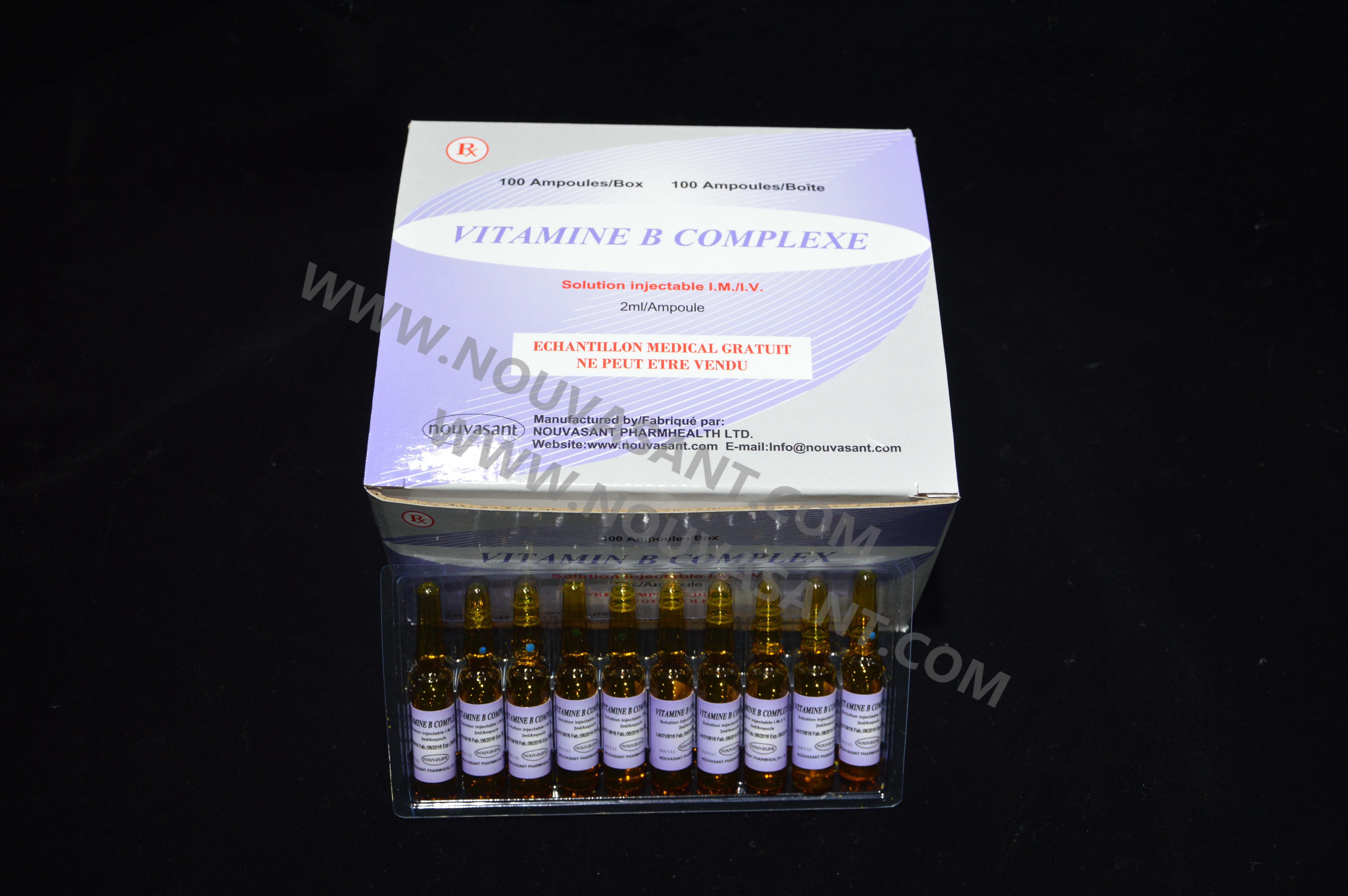 If you are a distributor, please inquire with us about product registration, importing and/or marketing our products in your country or region.
If you are a consumer, don't hesitate to contact us about more information for this product.
Product Categories : Finished Pharmaceutical Products > Vitamins & Nutritions